About KLC Corporation
---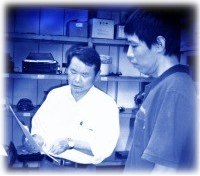 KLC CORPORATION has more than 30 years of expertise in development of ceramic semi-conductor heating units and sophisticated hardware accessories. While technically mature enough to manufacture high valued products, yet service-minded enough to give attention to detail and customers' satisfaction.
King Lung Chin has received approval from worldwide first-tier companies. Among the most significant ones we can mention:
Samsung: a world famous trademark that is well known for their 3C and household products.
Stego: a worldwide famous specialist in France for quality heating, cooling and humidity control of electronic enclosures.
Simex: well-known Korean company for home appliances.
HCG: one of the largest Taiwanese global corporation for home appliances.
Reliability, prompt deliveries and reasonable price levels are guaranteed. Our multi-functional air heaters are patented worldwide and conformed to CE, C.U.L, TUV and GS safety standards.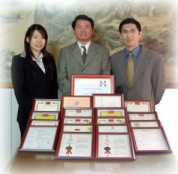 We believe that the quality of products and services benefits from a good organization of the operational activities and from well structured decision processes. we obtained ISO9001:2000 and ISO13485 certification in 2004, and GMP in 2005. This recent ISO certificates, demonstrate our commitment to comply with current regulations for both products and quality management systems.
We also offer service for customized developing of hardware and electric heater parts and accessories. Overseas as well as domestic purchasers and traders are more than welcome to do business with us.

Major Business Groups
Fine Die-Casting Group
Far Infrared Production Group
Alloy Die-Casting Group
Home Therapy Apparatus Group
Competitive Advantages
Prompt Delivery
Quality Approvals
Experienced Technical Staff
Internal Approvals