FIR (Far Infrared Ray) Oven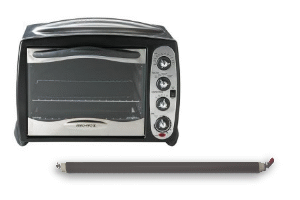 Far Infrared Heater Tube Features:
Uses medical grade Far Infrared (FIR) ceramic
emits 96.7% of Far Infrared Ray
Low power consumption
Long service life
Design Features
Easy to Install, can simply replace heater tubes from traditional ovens with our far infrared (FIR) heater tubes.
No extra accessories required
Low in cost
Can be used for a wide range of applications
Far infrared heater can effectively decrease baking time and power consumption
Preserve water contents in food, as well as increase the appearance and taste
Design / Installation Instruction
Simply replace original heater tube with our far infrared heater tube. Make sure it firmly fits in place.
Connect electrode(+ , -) to either ends.
Lastly, install a heat protection net to prevent injury caused by direct contact with the (FIR) heater tube.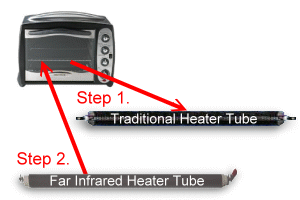 If you have any doubt on putting Far Infrared into your design
If you have any problem integrating Far Infrared into your product
If you have any difficultly finding a reliable Far Infrared supplier
If you want to know more about Far Infrared ….
Please contact us on +886-4-25330456 or via email : info@ptc-heater.com.tw

We are happy to assist you with our over 10 years of expert experiences on Far Infrared to resolve your problems.
---
You might also be interested in: