FIR (Far Infrared Ray) Light Irradiator for Medical Use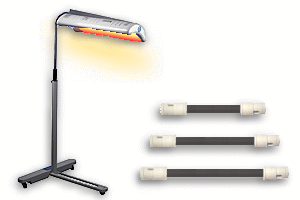 Far Infrared Heater Tube Features:
Uses medical grade Far Infrared (FIR) ceramic
emits 96.7% of Far Infrared Ray
Low power consumption
Long service life
Design Features
Easy to Install
Low in cost
Can be used for a wide range of applications
FIR helps increase blood flow and circulation
Clears up fatigue
Relief from pains
Design / Installation Instruction
Simply replace original heater tube with our far infrared heater tube. Make sure it firmly fits in place.
Connect electrode(+ , -) to either ends.
Lastly, install a heat protection net to prevent injury caused by direct contact with the (FIR) heater tube.
---
You might also be interested in: