PTC Heaters for Constant Battery Discharge
KLC Corporation introduces a high power, compact heater design that utilizes proven ceramic PTC technology to act as the constant power resistor for battery discharge tests. The PTC thermistors used in this high power heater are self-regulating elements that can operate at a nearly constant power over a wide range of voltage and environmental conditions.
Recommended Models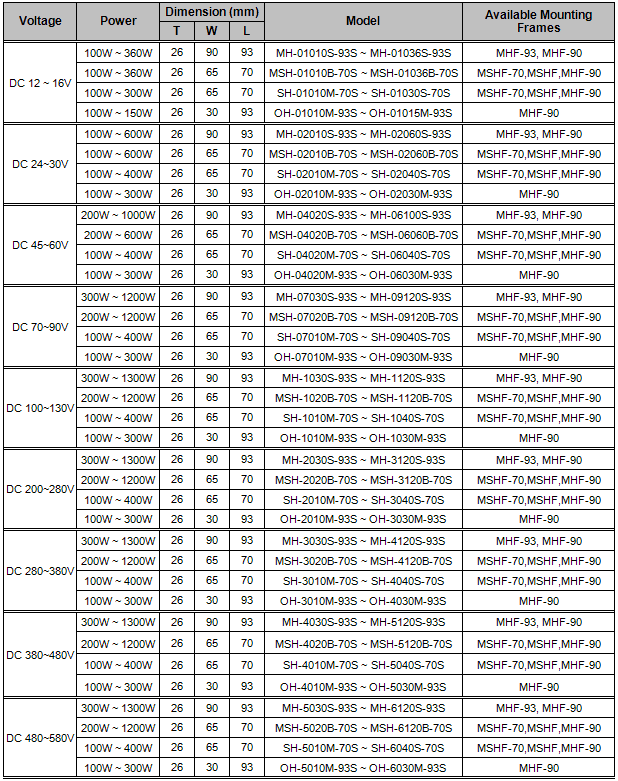 All models with current (A) > 15A will have 6 terminals.
Please refer to individual PTC air heater models for more detailed specifications and Model numbering convention. (Links available in section below)
Low voltage PTC air heaters will have higher current, hence are not recommended to use in conjunction with high power(W) specifications.
Example A : Battery Discharge Capacity Tester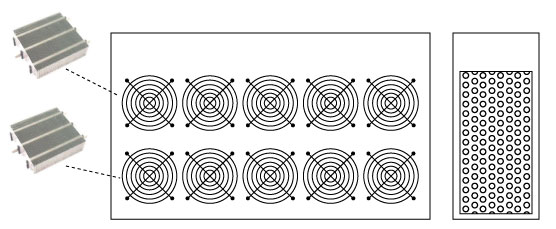 Click on the following images for more detailed specifications:
Other Related Information